WebReader Widget by NaturalReader
Let the website talk for you
NaturalReader's WebReader is a text-to-speech widget you can add to your website to let your webpages talk for you.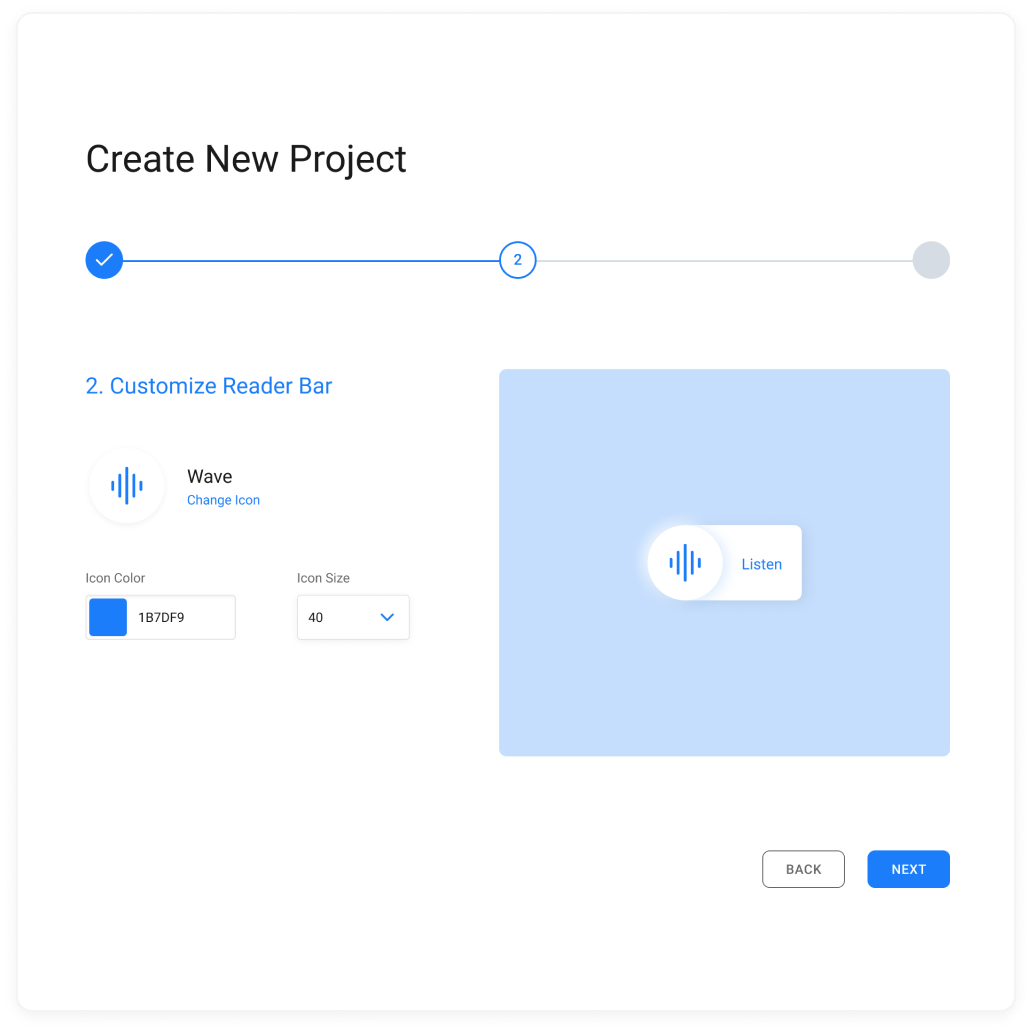 Easy to set up
You don't need any knowledge or experience with coding to use WebReader. WebReader's wizard will guide you through 3 simple steps to get your webpage talking for you.
Optimized for Mobile
We don't only focus on the user experience from desktop, but also mobile and tablet support as well.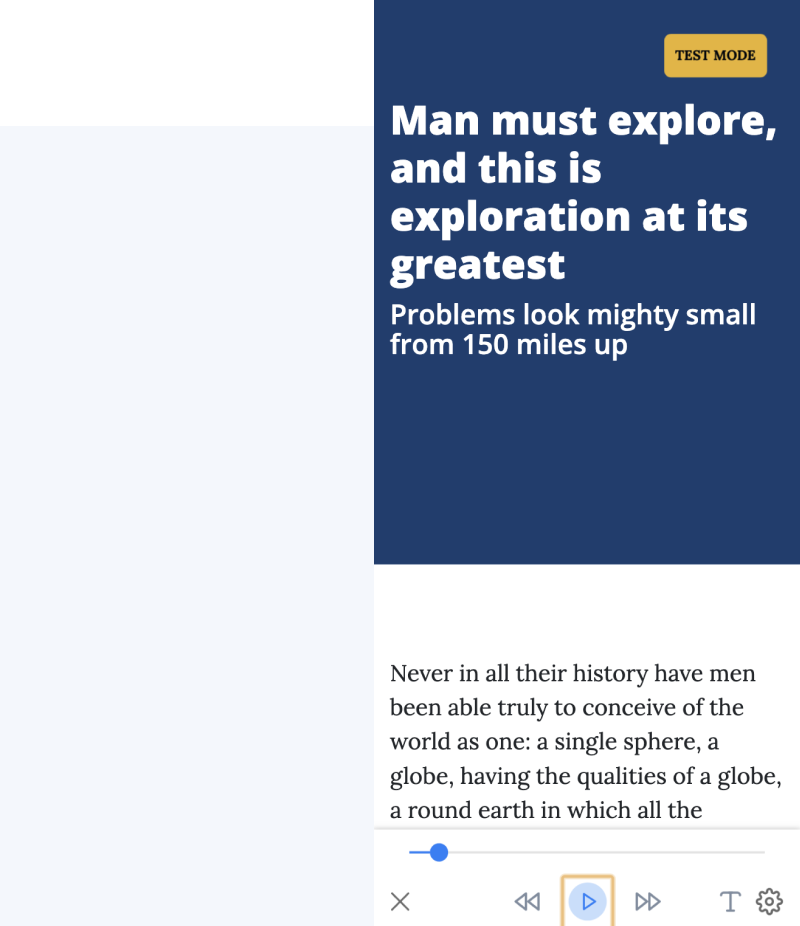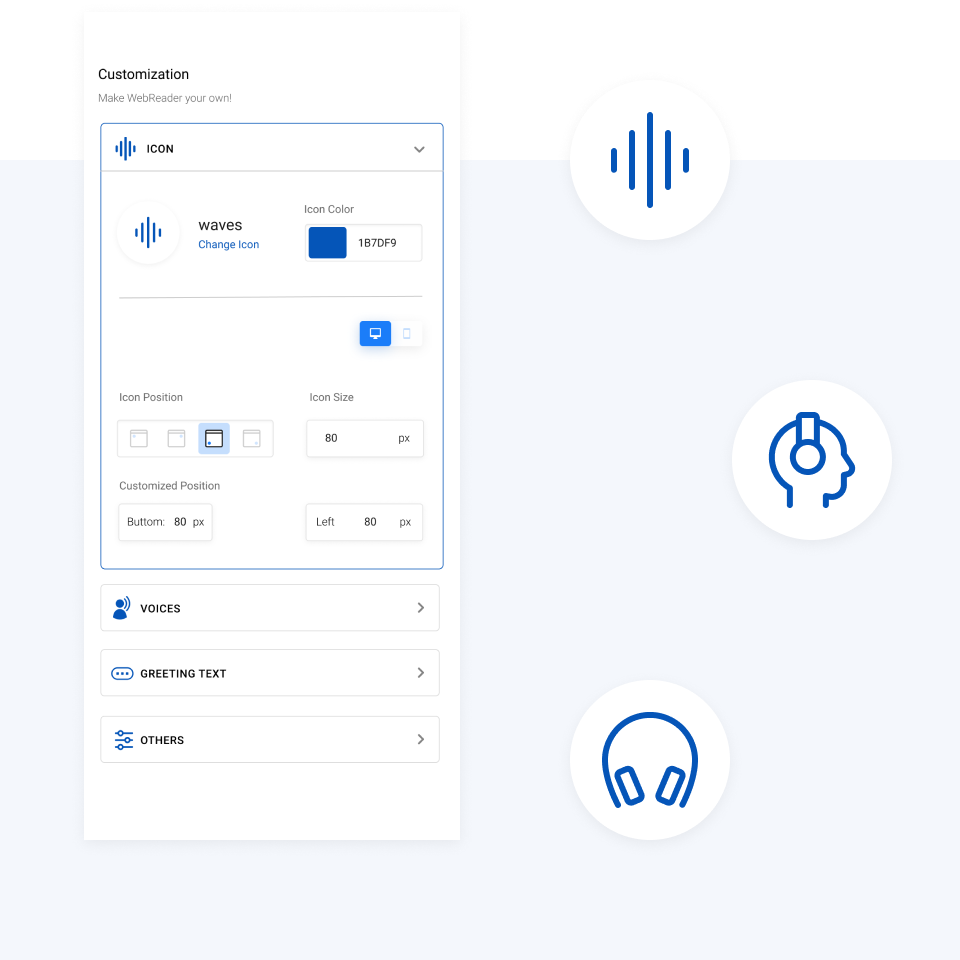 Customization
Make WebReader your own! Choose from a selection of icons that you can apply any colour to.
Accessibility
WebReader not only accommodates accessibility standards, but also helps increase both potential web viewers and engagement.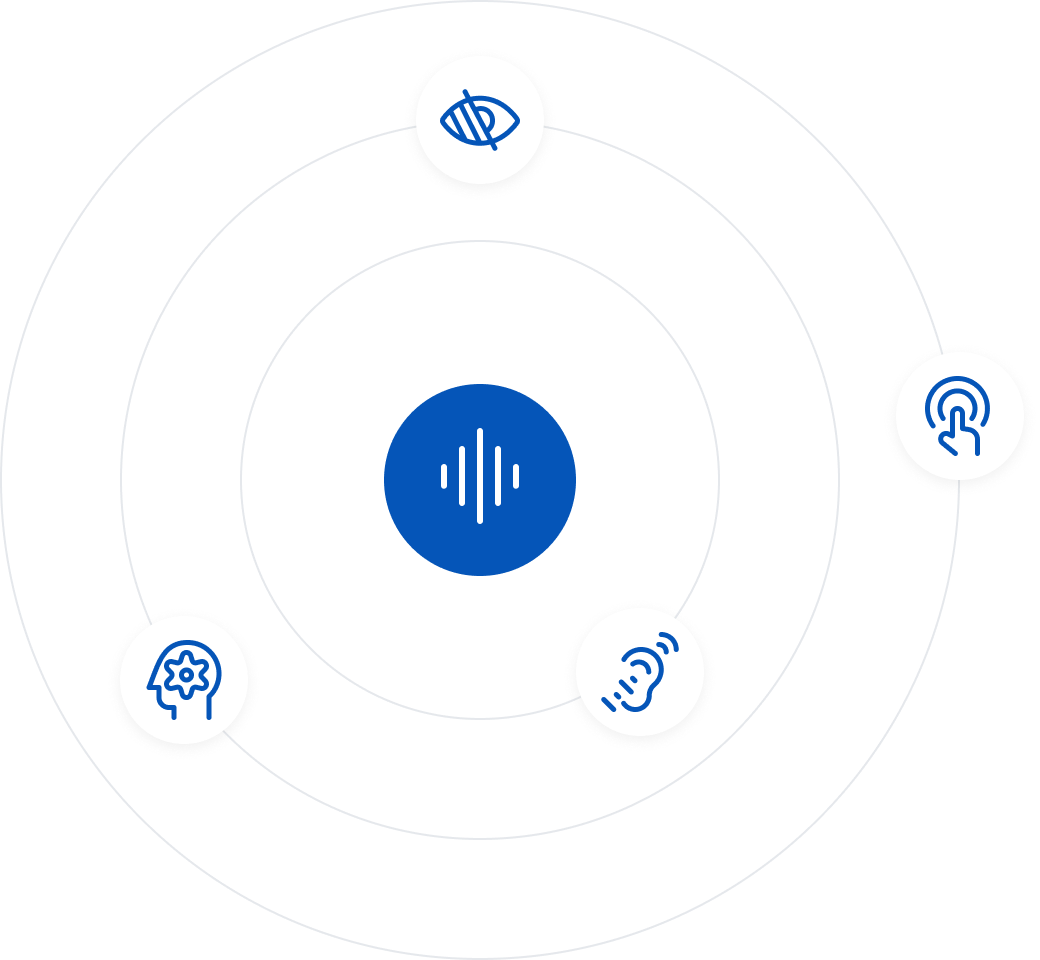 More Features
Smart

Your widget will automatically skip menu text and other irrelevant portions on the webpage.
Text highlighting

It will highlight both the segment they are currently reading as well as the individual words as they are read aloud by the speaker.
Broad support

WebReader is supported on a wide variety of websites and web-making platforms, such as WordPress, Wix, Squarespace, and more.
Natural life-like voices

WebReader comes with the latest and most intelligent text-to-speech AI voices available on the market today.
Multiple languages

WebReader comes with 61 voices from 18 different languages.
Lightweight

WebReader has no dependencies, making it fast to load and fully supported in most browsers.
Simple Plans for Everyone
*All prices are in USD
FREE
2,000 unique pageviews per day
2 widgets
1 team member
PRO
$99.90
/ month
(Or $999.00 / year)
10,000 unique pageviews per day
5 widgets
Up to 20 team members
Organization
$199.90
/ month
(Or $1,999.00 / year)
30,000 unique pageviews per day
5 widgets
Up to 20 team members
Frequently Asked Questions
The unique pageview limit indicates how many times your WebReader widget is initialized on a webpage by a 'unique' user over a 24 hour period. A unique user is tracked per browser-IP combination, and is incremented only once across all webpages associated with your widget in a day.
'Management users' are users who create, edit, and manage the widgets using WebReader's management console. It does not mean the end user website visitors who will be listening to the widgets from the live website. 'Management users' include all team members on an account, both administrators and collaborators.
Yes, you just have to authorize each website's URL for that widget from the management console.