Do you own a website or blog?
WebReader will let your website talk.
WebReader from NaturalReader is a text-to-speech widget you can add to your website to let it talk for you. Make your website accessible so that your web visitors can listen and enjoy your content using natural sounding voices.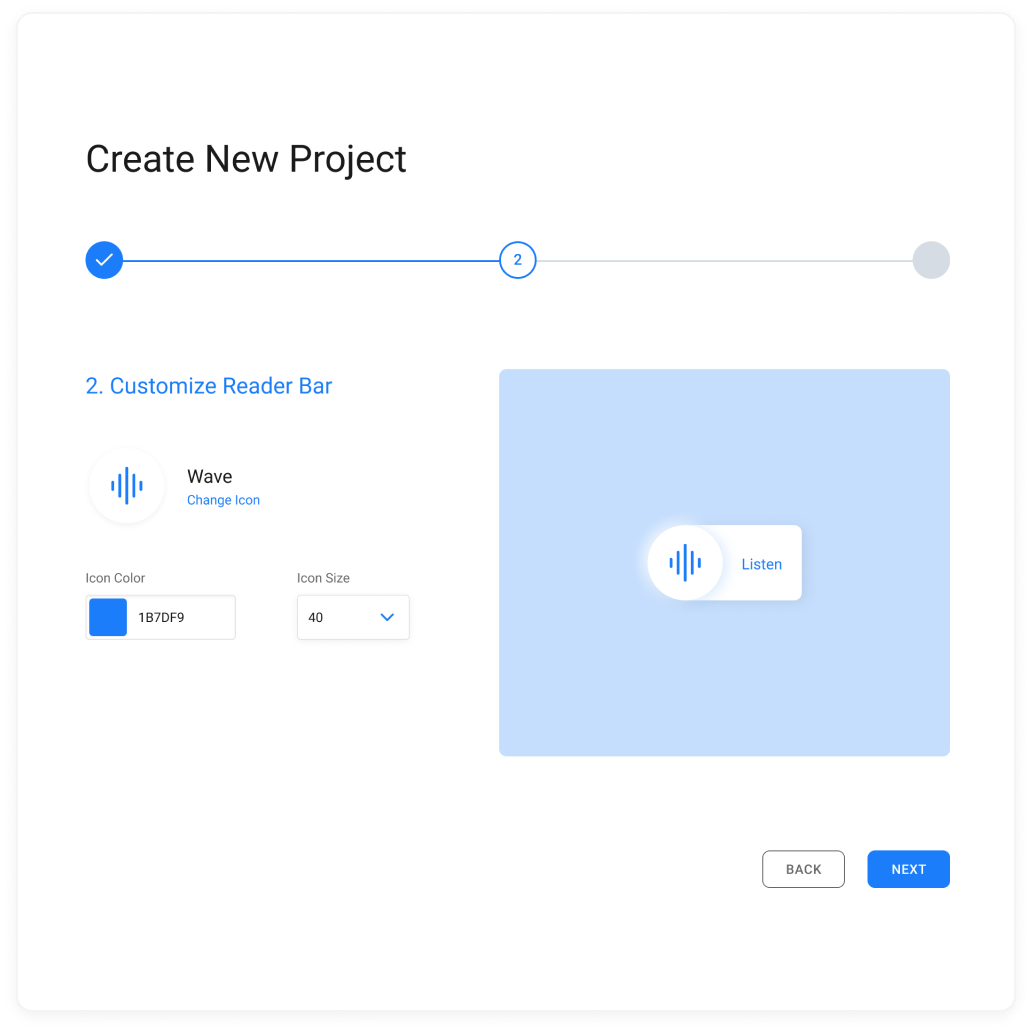 Easy to set up
You don't need any knowledge or experience with coding to use WebReader. WebReader's wizard will guide you through 3 simple steps to get your webpage talking for you.
Optimized for Mobile
We don't only focus on the user experience from desktop, but also mobile and tablet support as well.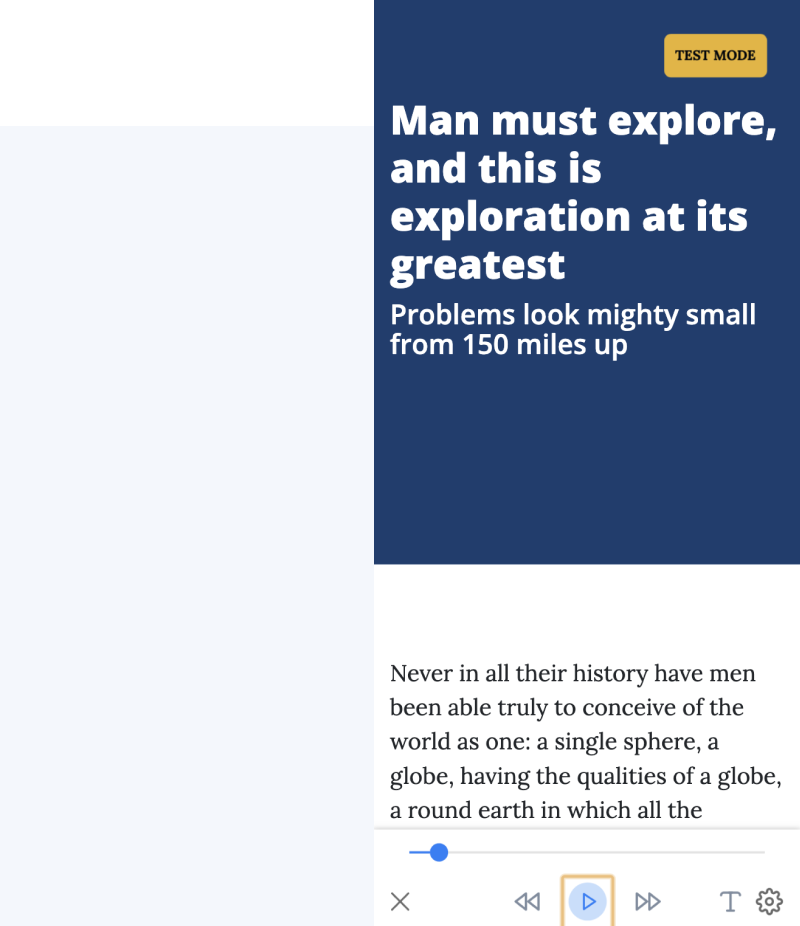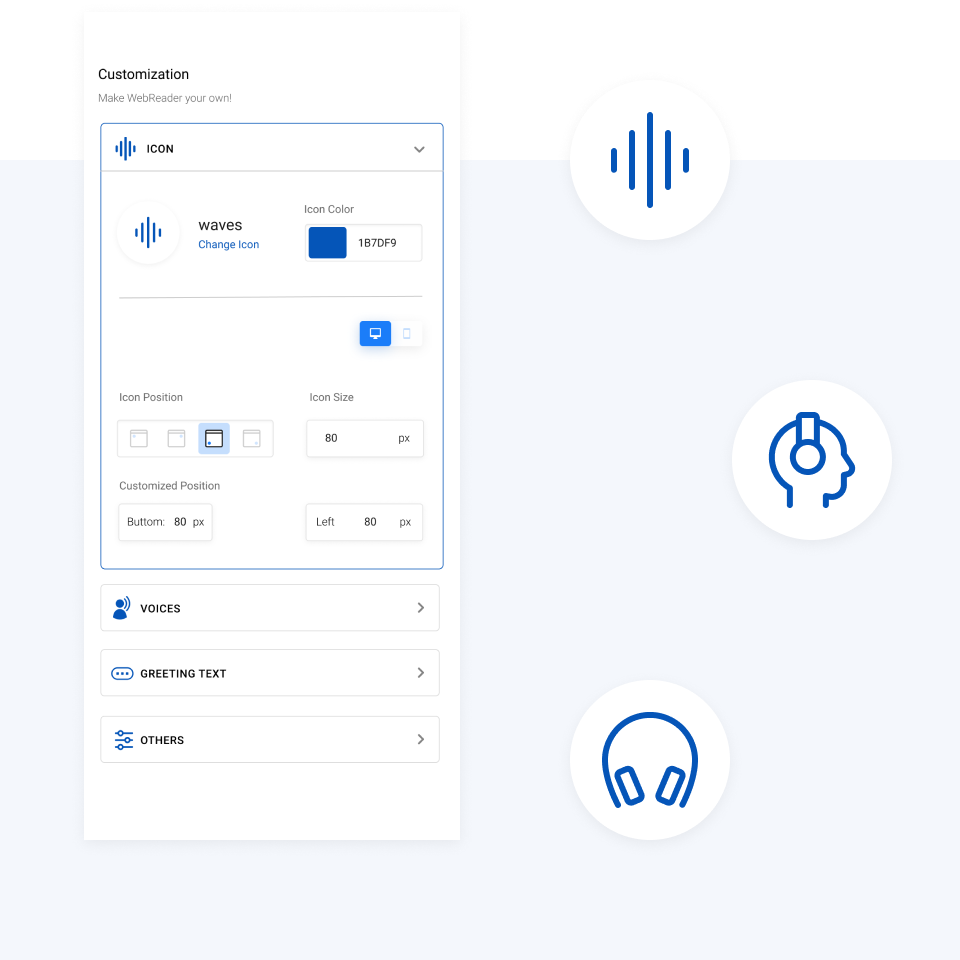 Customization
Make WebReader your own! Choose from a selection of icons that you can apply any colour to.
Accessibility
WebReader not only accommodates accessibility standards, but also helps increase both potential web viewers and engagement.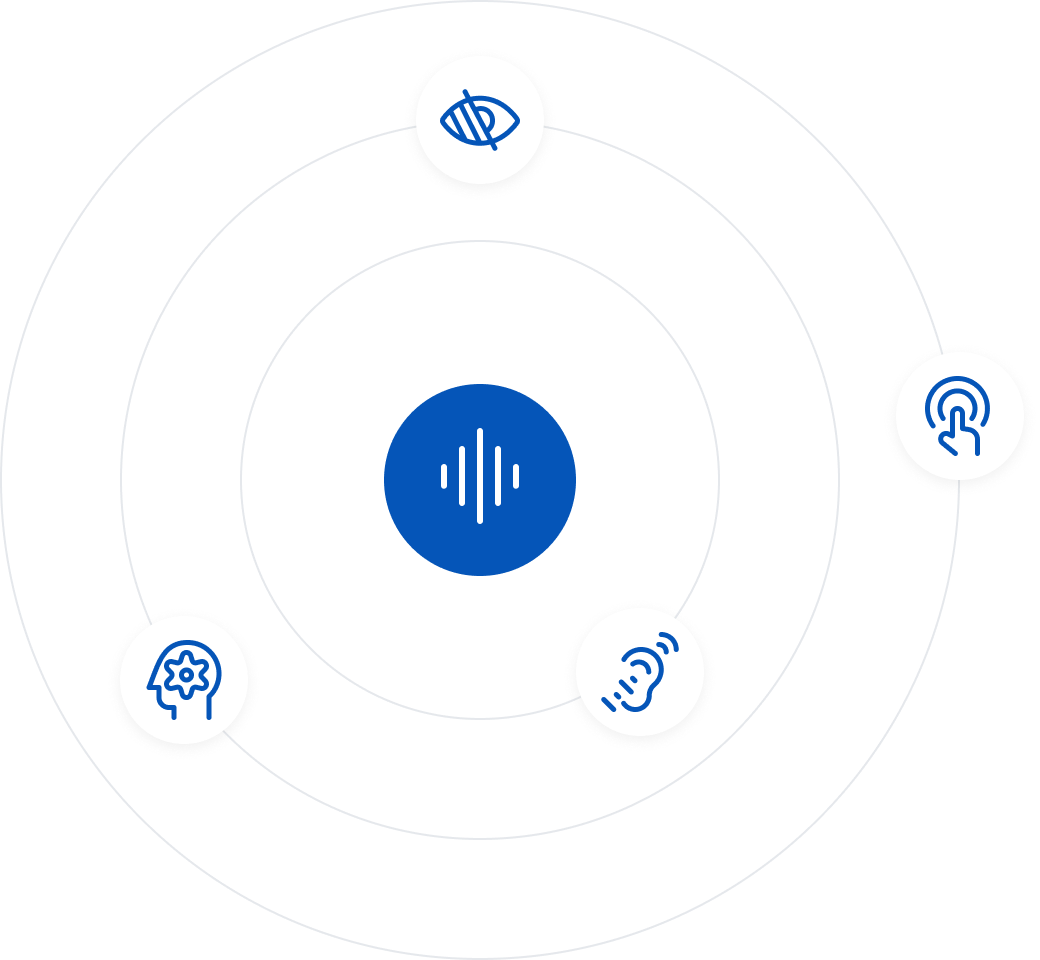 More Features
Smart

Your widget will automatically skip menu text and other irrelevant portions on the webpage.
Text highlighting

It will highlight both the segment they are currently reading as well as the individual words as they are read aloud by the speaker.
Broad support

WebReader is supported on a wide variety of websites and web-making platforms, such as WordPress, Wix, Squarespace, and more.
Natural life-like voices

WebReader comes with the latest and most intelligent text-to-speech AI voices available on the market today.
Multiple languages

WebReader comes with 61 voices from 18 different languages.
Lightweight

WebReader has no dependencies, making it fast to load and fully supported in most browsers.
Simple Plans for Everyone
*All prices are in USD